Goal
We've set a lofty goal because cycling across the country is no easy task. We need your help to achieve our goal!

What is our goal? To raise $100,000 for the Creative Arts Academy program and raise national awareness about the Academy and the importance of arts education.

100% of your donations will go directly to support the Creative Arts Academy.
Click the
Donate
button to make a one time donation today or print our pledge form below and make your pledge per mile. The miles will be totaled at the end of Will's journey and an invoice will be sent to you!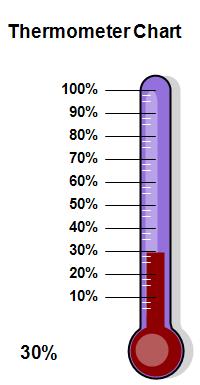 The WILL to Finish!
We've had an outpouring from our CAA families and friends wishing Will well and praying hard!
We met with Will's Wolfpack and we're off and moving on our new CAA4CAA adventure.
Our students are taking over for Will - in honor of everything he's done for them - and they will be biking, walking, running, on horseback - moving any way they can to make up the 2,650 left on his journey. They're arranging meet ups and challenges!
The Wolfpack will send me weekly updates. The goal is to get 2,650 miles by the end of the summer. We're calling it "The Will to Finish."
They have their first walk already planned - ALL 8th graders will be walking from the Sudlow to Garfield park on Thursday for their end of school field day - 2 miles round trip x 50 students = 100 miles!
Will inspired these students so much!
So join us! Bike, Walk, Move Around and send us your miles and send photos of your activities!!!! There is nothing Will would love more than to see your photos! creativeartsacademyqc@gmail.com
Annual Sustainability​
A major part of the Academy's future success depends on those who are passionate about providing exceptional and unique educational opportunities for Quad City youths. We need your help to keep providing these experiences for our students. By donating to the Academy- you are ensuring a creative and innovative environment is available for students in the Quad Cities. ​

The Bechtel Trusts has given the Academy a $200,000 challenge grant. Raising $100,000 with CAA4CAA will get us halfway to our goal!